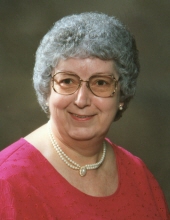 Stella Campbell Martin

October 22, 2022
Date of Service: October 28, 2022
Interment Location:  Masonic Section
Stella Campbell Martin, age 80, of Bristol, TN passed away on Saturday, October 22, 2022 at the Ballad Health Hospice House.
Stella was born May 18, 1942 in Elizabethton, Tennessee, a daughter of the late Charles William and Georgia Rogers Campbell. She had moved to Bristol in 1968 where she was formerly employed by Univac and later retired from Bristol Regional Medical Center. Mrs. Martin was a member of New Grace Baptist Church. In addition to her parents, she was preceded in death by her sister, Gay Peters.
Survivors include her husband of 61 years, Sherman Dale Martin; daughter, Beverly Bellamy and husband Jeff; grandson, Christopher Bellamy and wife Natalie; and her great grandson, Noah Bellamy.
The funeral service for Mrs. Martin will be held at 7:00 p.m. on Thursday, October 27, 2022 in the Weaver Funeral Home Chapel with Preacher Gavin Reed and Missionary Jeff Bellamy officiating. The family will receive friends from 5:00 p.m. to 6:45 p.m. Thursday, prior to the service. The committal service and interment will be held at 11:00 a.m. Friday in Happy Valley Memorial Park, 2708 Elizabethton Hwy., Elizabethton, TN.
Pallbearers will be Tom McNally, Ray Nash, Tim Gross, Roger Stevens, Eric Roberts and Jack Necessary. Honorary Pallbearers will be Dr. Charles Bolick, and the Nurses of Ballad Health Hospice.
Arrangements have been made with Weaver Funeral Home and Cremation Services.